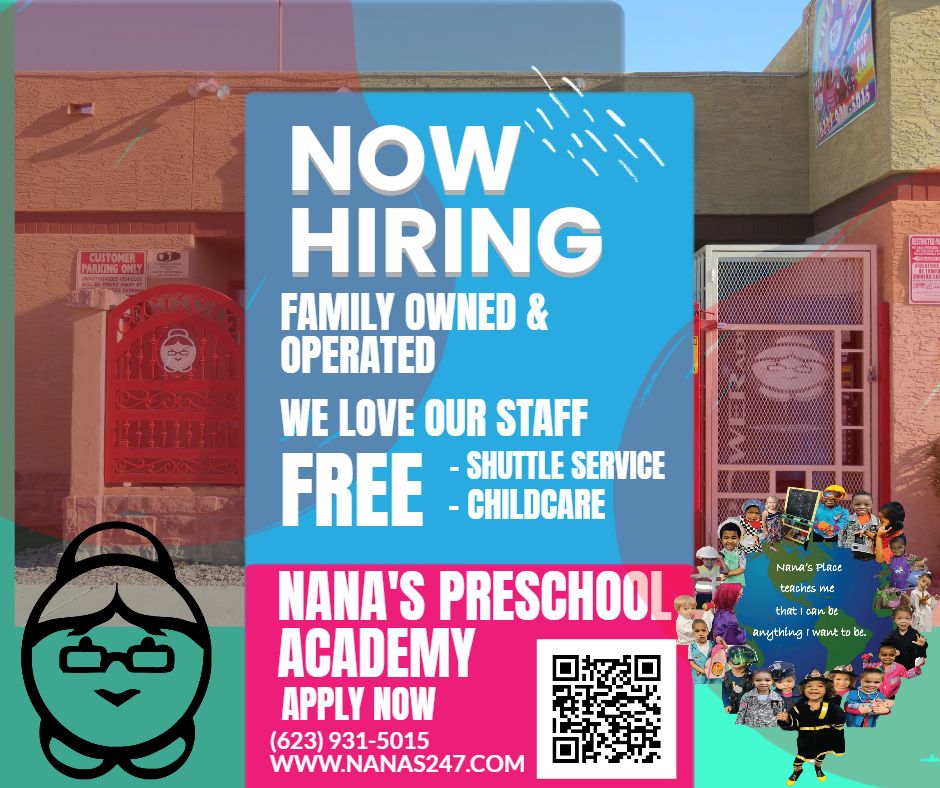 Nanas 24/7 Childcare Academy Now Hiring!
 Weekend Staff Full Time, On Call, and  Part time Available
Salary, $13.75- $20.00 an hour, plus bonus depending on experience & training.
Positions Available
-DIRECTOR ASS.
-Childcare Workers (CCW)
-Teachers
-Teacher Assistants
-Cooks
-Van Drivers
Email resumes to Nanasfax@gmail.com
Call us (623) 931-5015 or (623)-435 2211 for more info.